Joe McElderry is an English singer from England. His career in entertainment industry started after he joins the X Factor 2009. He emerges as the winner of the series. His first single, "The Climb" made to number 2 in UK Single Chart in its first week of release.
BIODATA
Name : Joe McElderry
Professions : Singer
Birthdate : 16 June 1991
Birthplace : South Shields, England
Height : 167 cm
Weight : ??
Education : Newcastle College (Performing Arts)
Talent agency/show : The X-Factor 2009 (UK), winner
GALERIA
Some of the pictures,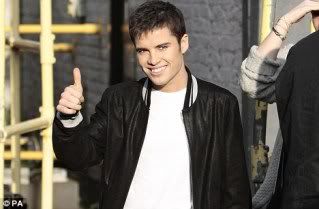 MEDIA