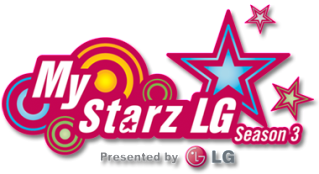 My Starz LG second elimination concert has been held yesterday night. The female group has performed. The panel of jury for the night is Azmeer as the permanent jury and Mas Idayu as the invited jury for the night. Contestant with the least vote will be eliminated. Black, the protégé to Mas Idayu is the invited artist for the night.
After the performances, both Azmeer and Mas Idayu favor with Tom performance. Personally, I am in favor with Sha performance.
Hmm, looking at the contestants performances, I really did not understand why
"Kak Very Der"
wanted to point out the 'back-stabber' topic.
Elimination:-
Sha and Lyda are the two contestants with the most votes. Azmeer as the permanent jury announced the elimination. With the least vote, the concert performance is the last concert for Chind.